When you buy an automatic gate you will feel more secure entering or leaving your premises. An automatic gate is usually installed on the ground and can either swing or slide. There are two types of Automatic Gates:
Automatic gates are also known as electric gates. They provide an increased level of safety. They also give convenience to your home and commercial property. At Top Sec Technologies, we pride ourselves as the premium fabricator. As well as the best installer of automatic gates in Kenya. We work together with our clients to ensure they get the best functional automatic gates.
CALL US
0727998426 GET A QUOTE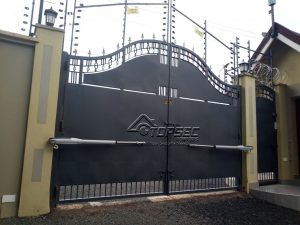 Swing gates are designed for homes and business premises. They open when one is allowed to enter using a remote system. Swing gates operate using piston systems or swing motors. These systems have gear formulas that help open the door.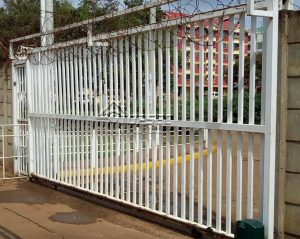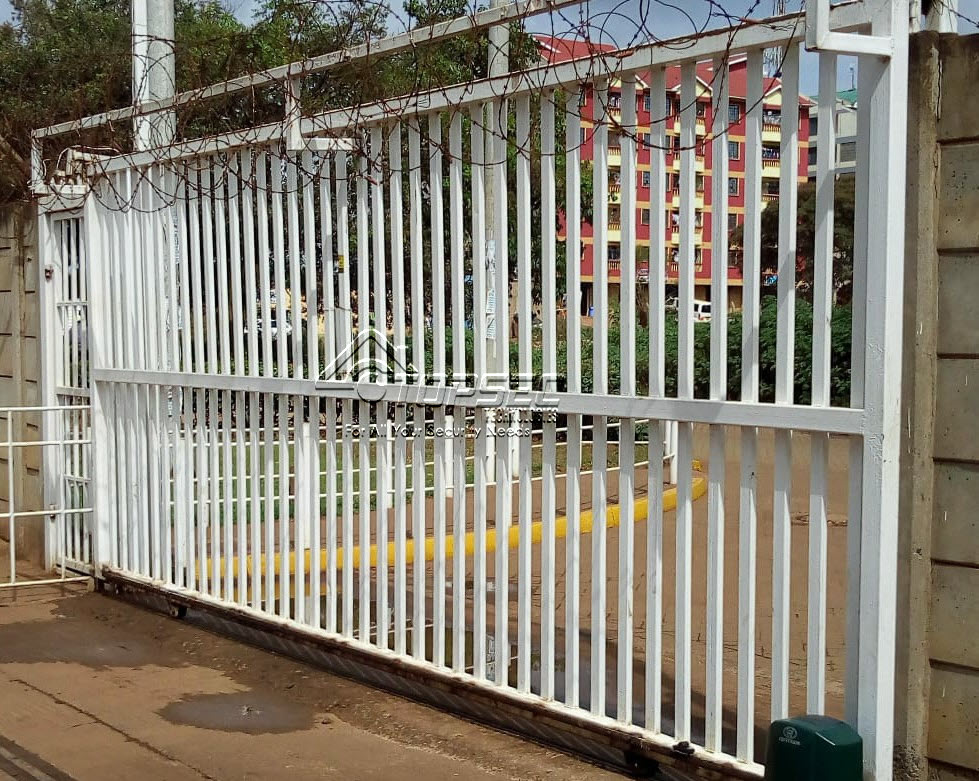 The gates have a track opened and running at the base of the gate with automated operations. Slide gates have wheels, making it easy for it to slide along the rail when it is opening or closing. Slide gates run on a fixed track and the majority of gate's weight is on the wheels
Automatic gates do not need you to be in contact to open the office or house gate. They are best in harsh weather conditions such as rainstorms or bad weather. When its late and you cant get out of your car, you can get to use an automatic gate. They come with remote controls, card readers, and keypads which ensure remote access. These gates also come in handy with small kids and people with mobility issues.
Automatic gates have an aesthetic that makes them elegant and imposing. At Top Sec Technology we have the best choice of gates that will suit your home or business premises.
Top Sec Technology prides itself as a proficient automatic gate suppliers in Kenya. With years of experience, ready to install a reliable and durable automatic gate.
Benefits of Automatic Gates
Getting an Automatic Gate is not about your house or business premises being safe. There are many other benefits that come with getting an automatic gate. Some of them include:
An automatic gate is integral to keeping your property safe. You can do this by controlling who comes in and who goes out of the premises. With an automatic gate, you can grant access to people you want to come into your house or office.