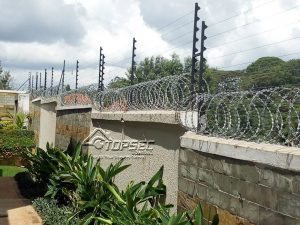 housands of clients in Kenya have trusted Topsec Technologies to install electrical fences for them. Our equipment is high quality and sourced from the most reputable companies in the world. Topsec is a premium electrical fence company in Kenya with a variety of clients. It prides itself on having a team of professional and qualified technicians who work  to complete each project.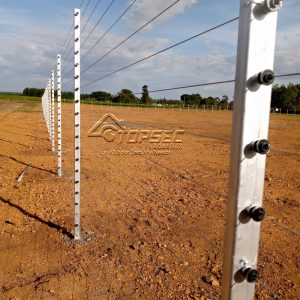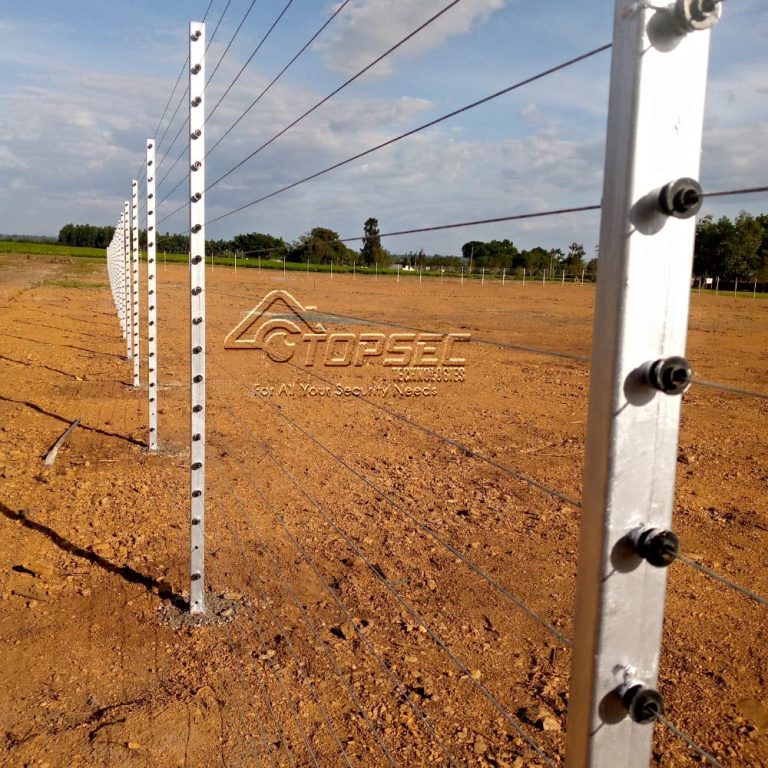 We have installed electrical fences for clients in both the residential and commercial sectors. Topsec gives you peace of mind with our quality electrical fence protecting your business at office parks, car yards and outdoor showrooms. Having also worked on installing electrical fences for wildlife in Kenya such as farms, mini parks and conservancies.
CALL US
0727998426 GET A QUOTE
An electrical fence is your first line of defense from intruders. It is crucial that you use a reputable electrical fence dealer and quality materials.
Electrical fences have numerous advantages:
They are affordable compared to when installing barbed or wooden wire

Are easy to build as they need a small amount of tools for installation

Durable as one cannot

easily

tamper with them due to the voltage

Need little maintenance compared to other methods
Agricultural electric fencing
Electric fencing help in grassland management, how to  graze control. Top Sec Technologies uses high-quality materials in installation. Our choices of electric fencing include; single-strand, double-strand electric fencing, and many others. These types of fencing are suitable for cattle and horses on your farm.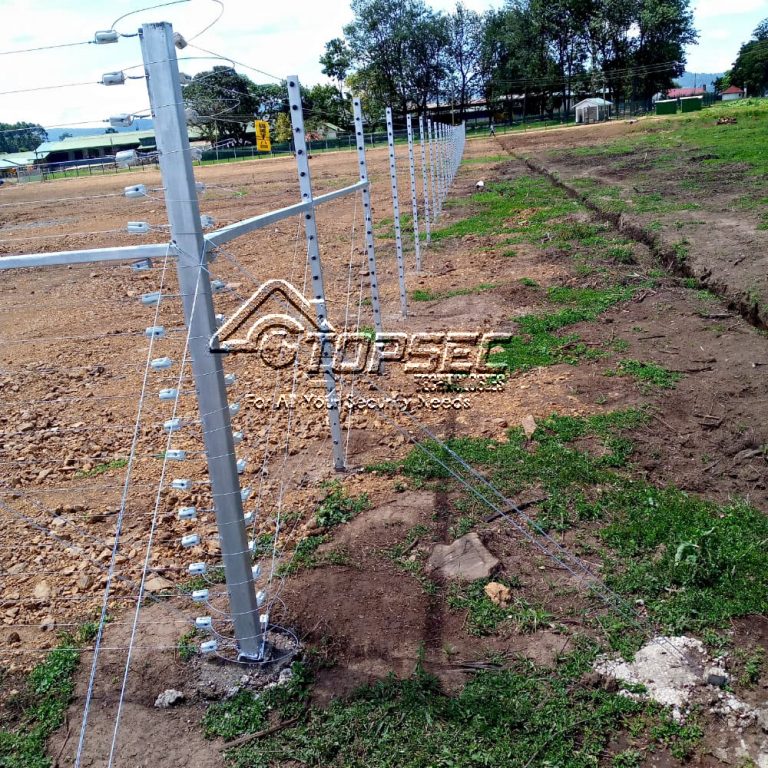 Free standing electric fencing
A free-standing electric fence run from the ground level to a predetermined height. Their height is usually around 2.1 meters and so as to to keep intruders away from your property. We use top quality materials to install free standing electric fences them. Most of them use steel posts.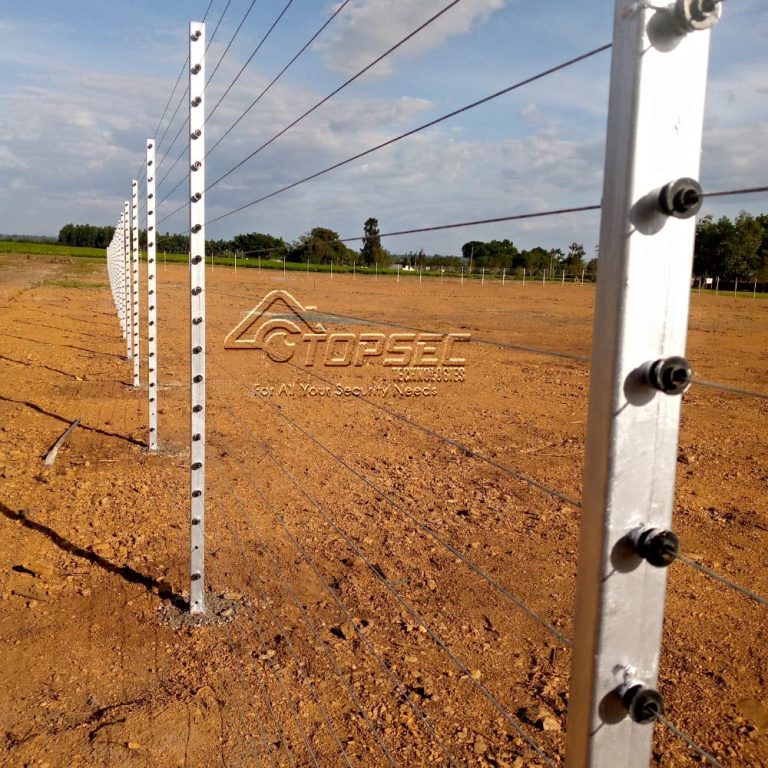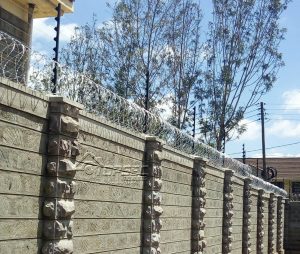 Securing your house using electric fence perimeter shows that you take security seriously. Top wall electric fences are mainly put on top of a stone wall on the home's perimeter. In Kenya, top wall electric fences are about 1 meter to 1.5 meters in height. Topwall electric fences have power energizers with voltage. They activate when someone tries to jump across the wall. They emit non-lethal electrical current in continuous or pulse depending on the specification.
Home  fences help you keep intruders, both human and wildlife, away from your home. This electric fences play a critical role in keeping your home safe and are a visual deterrent to crime. Top Sec Technologies install the best home electric fences to keep your home safe and secure.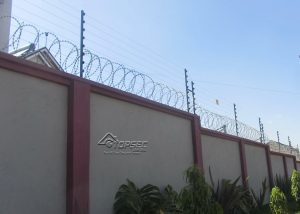 Electric fence for wildlife
Human-wildlife conflicts are a huge cause for concern in Kenya. One of the ways this is being reduced is by installing wildlife or game electric fences. Our electric fences keep wild animals from your residential or commercial property. The design makes sure that you have the right voltage, type, and the number of wires. This help to control wild animals no matter the size away from your home.